Stuttgart ist scheinbar momentan "the Place to be" für die Skatebrands. Nach LRG, RVCA und Flip kommen nun auch die Supra Jungs nach Stutttgart. Mit unter werden Erik Ellington, Tom Penny, Lizard King, Stevie Williams und Kevin Romar.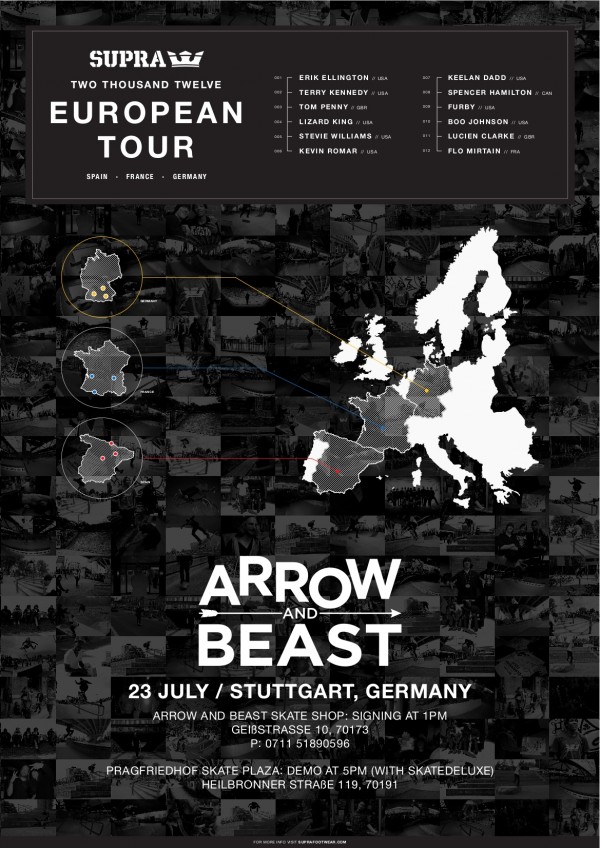 Rechtzeitig zum Sining kommen dann auch neue Schuhe raus.
The Ellington

und die SW1 von Mr. Williams.