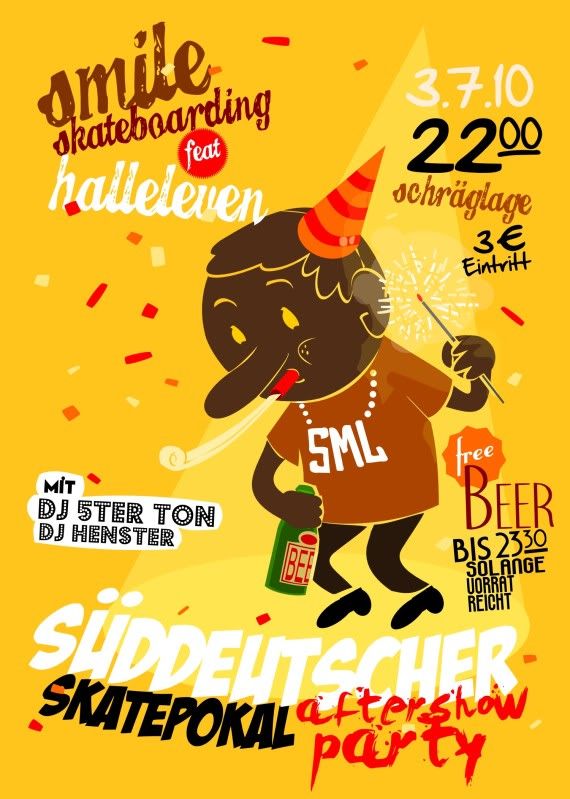 Wir sind sehr geehrt die After Show Party des Süddeutschen Skatepokals hosten zu dürfen. Es wird eine coole Party mit DJ 5.Ton und DJ Henstser in der Schräglage. Bis 23.30 gibt es sogar Freibier für jeden (solange der Vorrat reicht). Also kommen und Spaß haben.
Bei der Gelegenheit wollen wir einen neuen Homeboy vorstellen. Say hello to Sir Edgar "Ed" Wallece.
"Ed", wie ihn seine Freunde nennen ist der nette junge Mann der auf dem Flyer (oben) zu sehen ist. Regelmäßige Leser werden ihn von unserem "We Go Hard" Sticker/Shirt und dem BBQ Flyer kennen.
Wir sagen hiermit WELCOME TO OUR TEAM Ed.